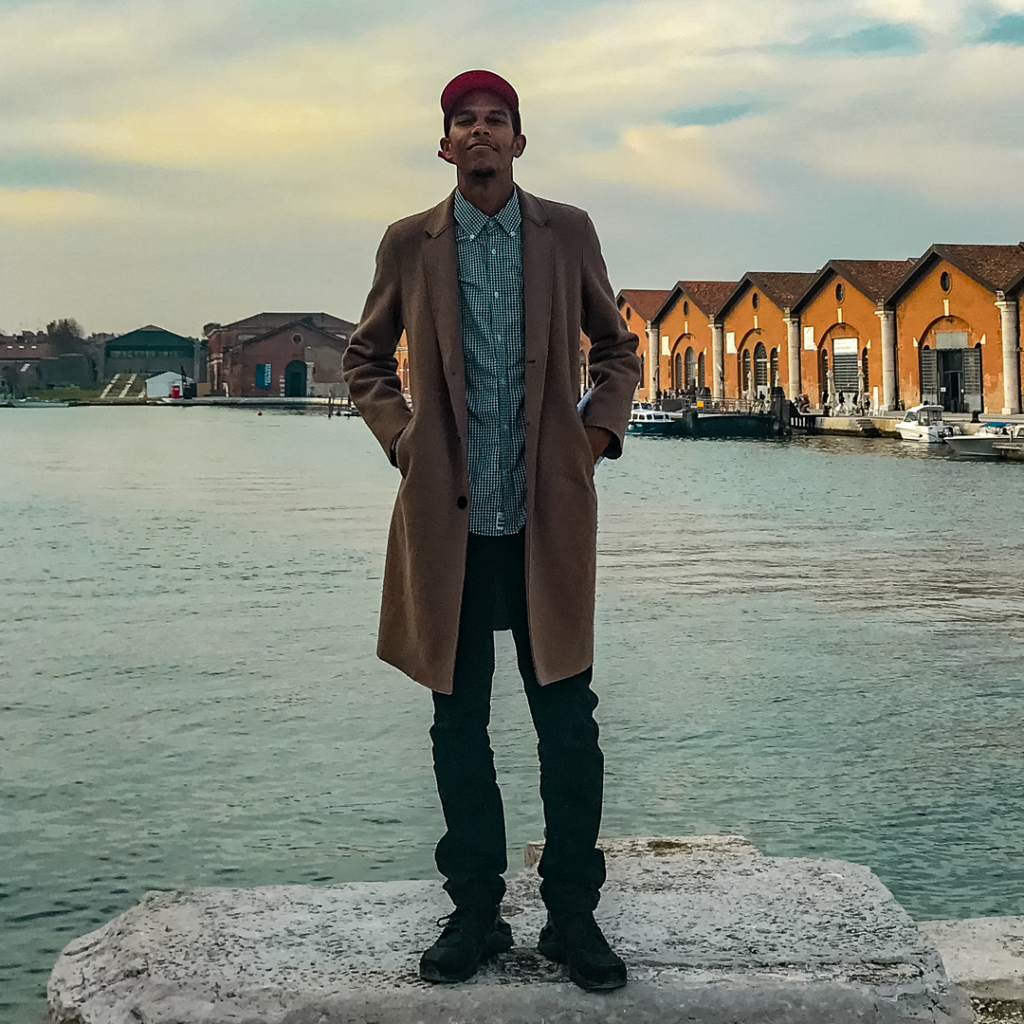 Schedule a session with me!
Do you have a question about your art project, your collection, approaching galleries, or just need a refresher on the Art Market? Schedule a session below!
Badir McCleary is an independent art curator and consultant, arts writer, and street photographer based in Los Angeles. He holds a Master's degree in Arts Business and Contemporary Art from Sotheby's Institute of Art, where his focus was on creating art markets. Additionally, he obtained an undergraduate degree in Internet Computing from Cabrini University, specializing in e-commerce and digital trends. With over 15 years of tech experience, including working for the Department of Defense as a Web Developer and Project Manager, he brings a unique perspective to the art world.
In 2015, Badir co-founded Gallery 38, a contemporary art gallery project based in Los Angeles. Through Gallery 38, he has curated exhibitions, provided consulting services, and created opportunities for emerging and established artists of color. He has also contributed to public projects globally, assisting artists in transforming communities through visual aesthetics. Notably, he initiated the Gallery 38 Mural Program in West Adams, offering artists a platform to explore public aesthetics and engage with the local community.
Recently, Badir documented the 2020 protests in Los Angeles and produced the publication "This is NOT a Riot," which highlights images and stories from the demonstrations. He served as the Exhibitions Director at Art Share Los Angeles, where he worked on art and education programming, collaborating with over 60 artists, illustrators, and designers.
Through informative research, education, and documentation, Badir creates avenues for extended learning for artists and administrators of color through various programs and workshops in partnership with others. He has also served on juries for art residencies and awards while assisting in facilitating art acquisitions and sales for both beginning and seasoned collectors in the primary and secondary markets.
Badir thoroughly enjoys working with artists and recognizes their vital role in shaping his professional practice. Alongside his curatorial endeavors, he delves into contemporary culture, covering the lives of artists and exhibitions in the cities he visits. Currently, he is in production on a documentary film that explores the trials and tribulations of working artists in Los Angeles.
His recent curatorial projects include "Metropolis: A Snapshot of Art Making in Los Angeles" at Bruce Lurie Gallery and "Products of Empire" at Art Share L.A. (2022) in Los Angeles. His ultimate goal is to educate artists and patrons about the evolving cultural marketplace and introduce fine art programming to underrepresented neighborhoods.
https://www.linkedin.com/in/badir-mccleary-60a9bb8/
Links