Aqua Art Miami 2017 at Art Basel Miami
Gallery 38, an ongoing project by ArtAboveReality and Bancs Media, opened its doors in March of 2015 with the hopes of starting an artistic renaissance in the West Adams neighborhood. One year later, the mission continues. Named in a LA Weekly article as "The Center of the burgeoning West Adams Art Scene", Gallery 38 has done over 15 solo exhibitions and art fairs and has been able to continue the tradition of presenting emerging and established artists while focusing on developing the community around them.
Location
Aqua Art Miami, Miami, FL
Exhibition Information
Artists In The Exhibition:
Reisig and Taylor, Moncho 1929, Sharon Barnes, Sam Pace, and Patrick Henry Johnson.
Gallery 38 will present a group show featuring our roster of artists with successful solo gallery shows this year. Each artist represents different backgrounds (Race, Religion, etc.) as well as use different mediums (Photography, Sculpture, Paint, etc.) to exude their experiences and realities. The show digs deeper into the intricacies of the human being and his/her place in society. With each artist having works that exhibit identity, self-awareness and urban poetry, this show hopes to continue the conversation that in our differences we are extravagantly similar, and those similarities when merged together create something better than an individualistic society, they create a melting pot of forward thinking ideas.
While the members of this show come from diverse backgrounds, there are similarities that tie the works together. The work centers on interpretation of culture, society, identity and the complex connections that hold all of these constructs together. The work manifests itself in facets of paint, sculpture and interactive installations, all designed to use space, color and texture to invite meaningful conversations relating to contemporary issues.
Interacting with surface abstractly, creating new reality along the way almost seamlessly without thought allows these artists to display an artistic courage that will allow the viewer to take a deeper look into each artist's journey from past to present.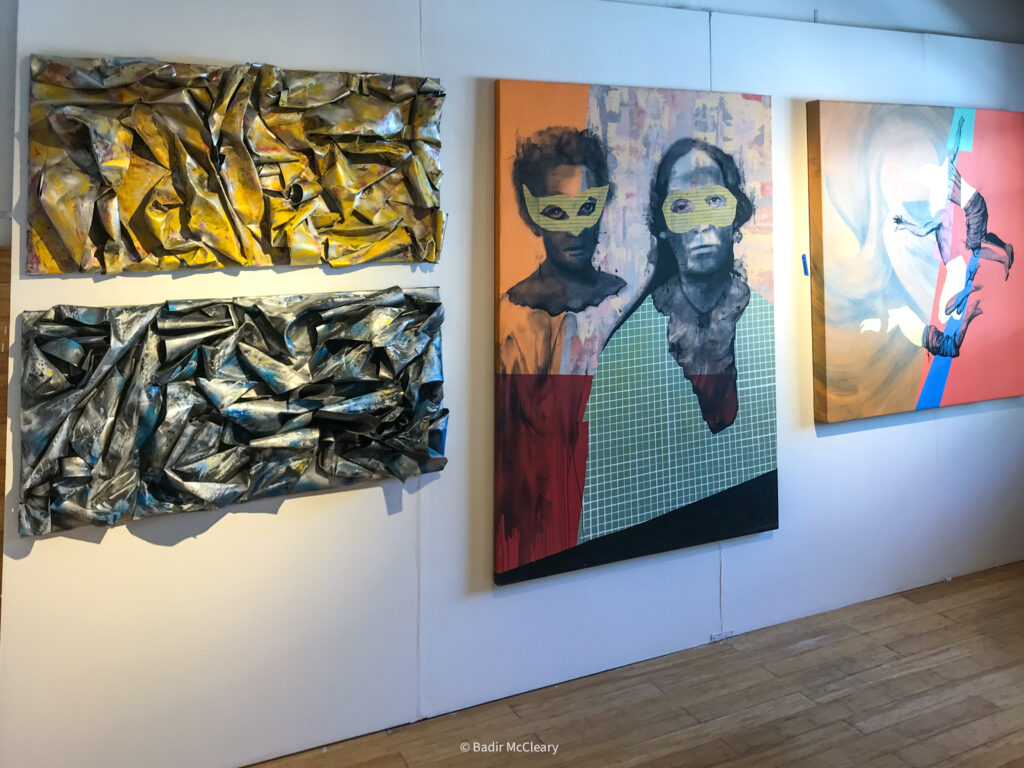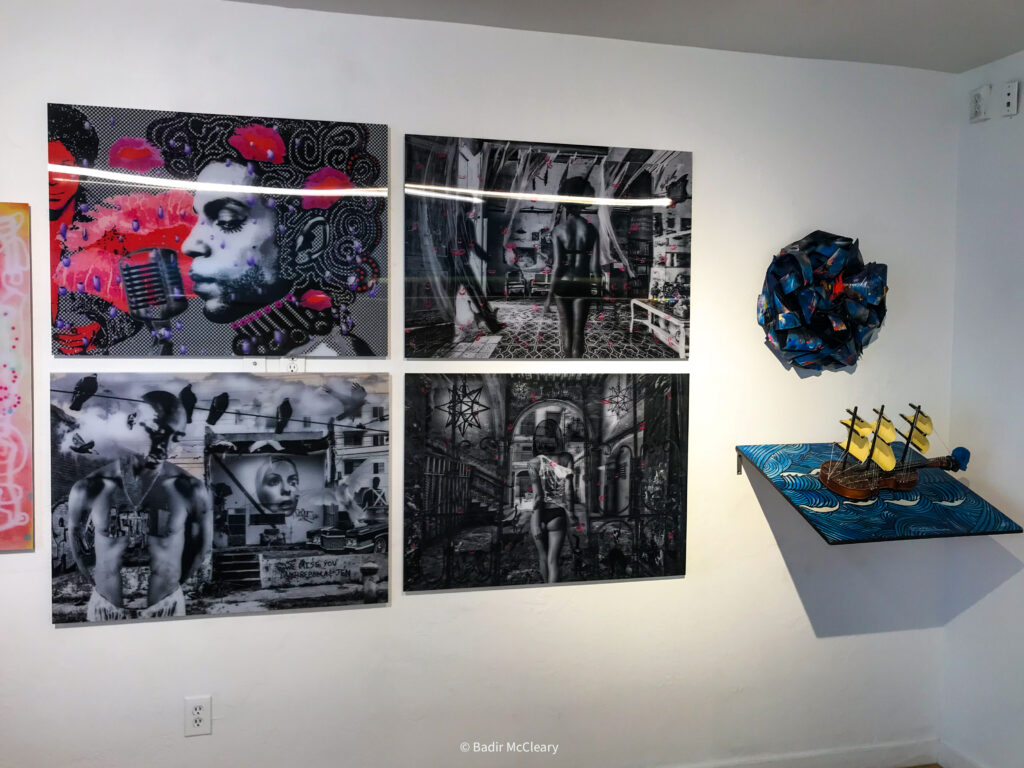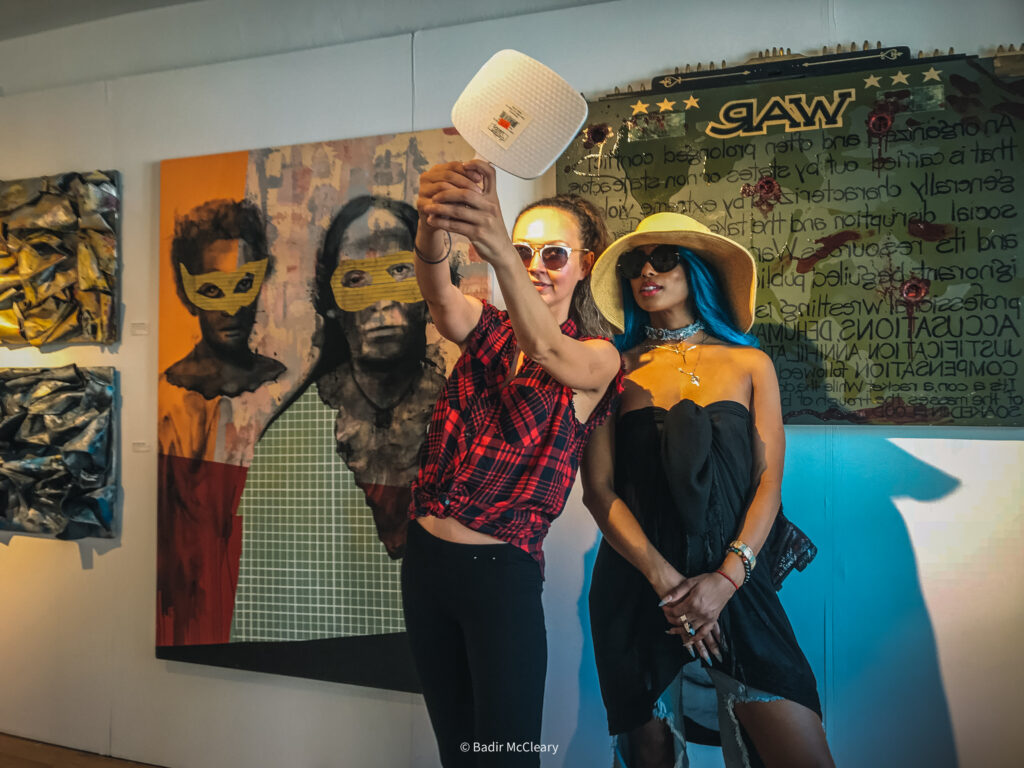 ---