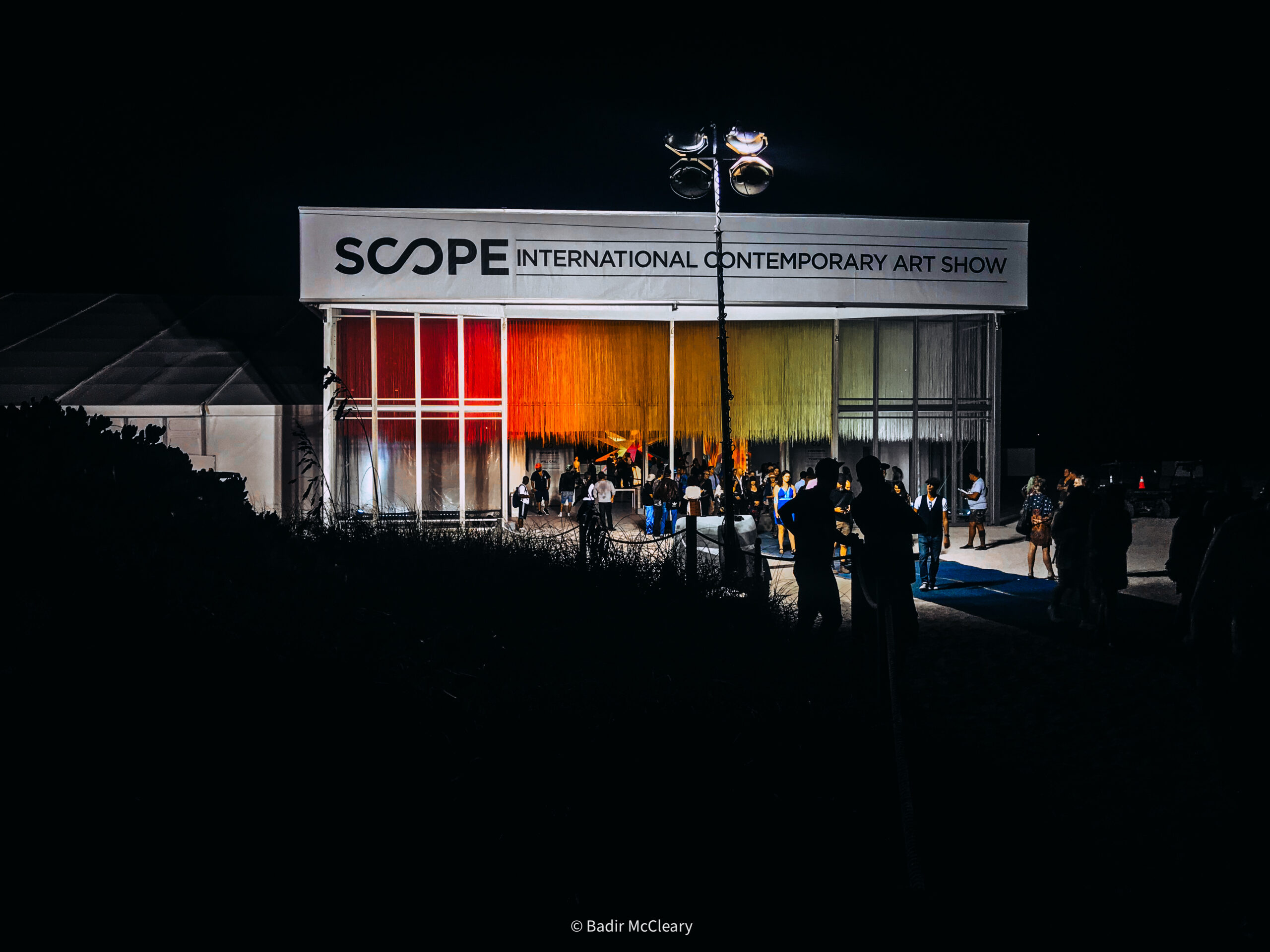 Dates
Dec 1st — Dec 8, 2018
Location
SCOPE Art Show, Miami Beach, FL
Exhibition Information
"Configuration" is set to open at SCOPE International Art Fair on December 4th, 2018 featuring a collection of works by Philadelphia-based contemporary artists Serena Saunders, Ivben Taqiy, and Gabe Tiberino. Curated by Badir R. McCleary
Serena Saunders is a Visual Artist from Philadelphia, Pennsylvania. Her work as a painter has a fresh, color-strong perspective that speaks to our imagination while the subjects ask for our awareness. Her often large-scale, graphically bold, and poetically composed paintings offer the viewer layers of narrative. The painter works with a color palette that gives her intricate prints a world of their own. She then uses these environments on canvas as a backdrop to her portraits and their stories. You will often find a matter of injustice or undying hope fighting its way through the line of work to prevail at the surface.
At the age of 7 years old, Ivben Taqiy fell in love with art. Twenty-plus years later, he's doing what he loves. Although Philadelphia based, he has created murals, portraits, and other forms of visual art for many well-known celebrities and corporations. Taqiy has worked with Foot Locker, Fox25 News, Jimmy Johns, Lauryn Hill, and Swizz Beats to name a few. With a resume that stretches from North to South and East to West; Taqiy still manages to make time to serve and teach the youth in the Philadelphia communities. Art has been his pathway to building relationships and life, he encourages artists to continue to move forward so that they don't miss out on all that life has to offer them and their talent.
Gabe Tiberino is a visual artist based in Philadelphia, Pennsylvania. Born into artistic practice, he is a scion of one of Philadelphia's best-known art families. Tiberino was probably the youngest person (eighteen) to be the lead artist on a Philadelphia Mural Arts Program project. In 2005 he received his certificate from the Pennsylvania Academy of Fine Arts, winning the Best Figurative Painter Award in the Student Exhibition. Since 1998, he has been a part of the Mural Arts Program working as a lead muralist and assisting several renowned, international artists. His murals can be seen throughout Philadelphia.
https://www.artsy.net/show/artabovereality-artabovereality-at-scope-miami-beach-2018?sort=partner_show_position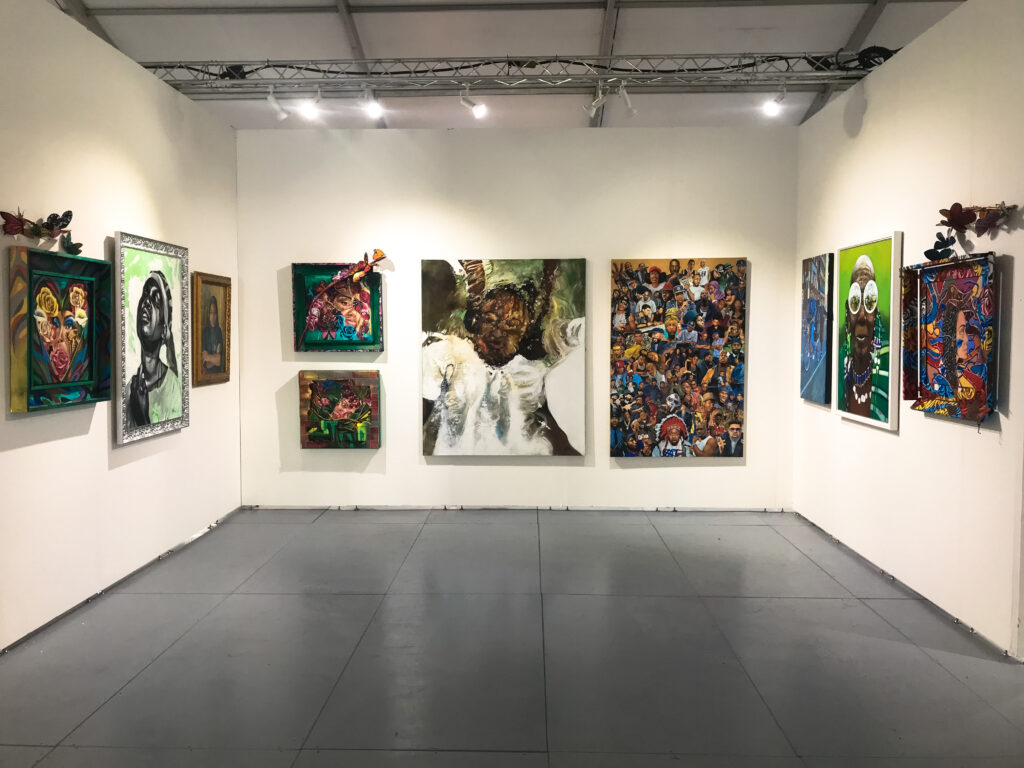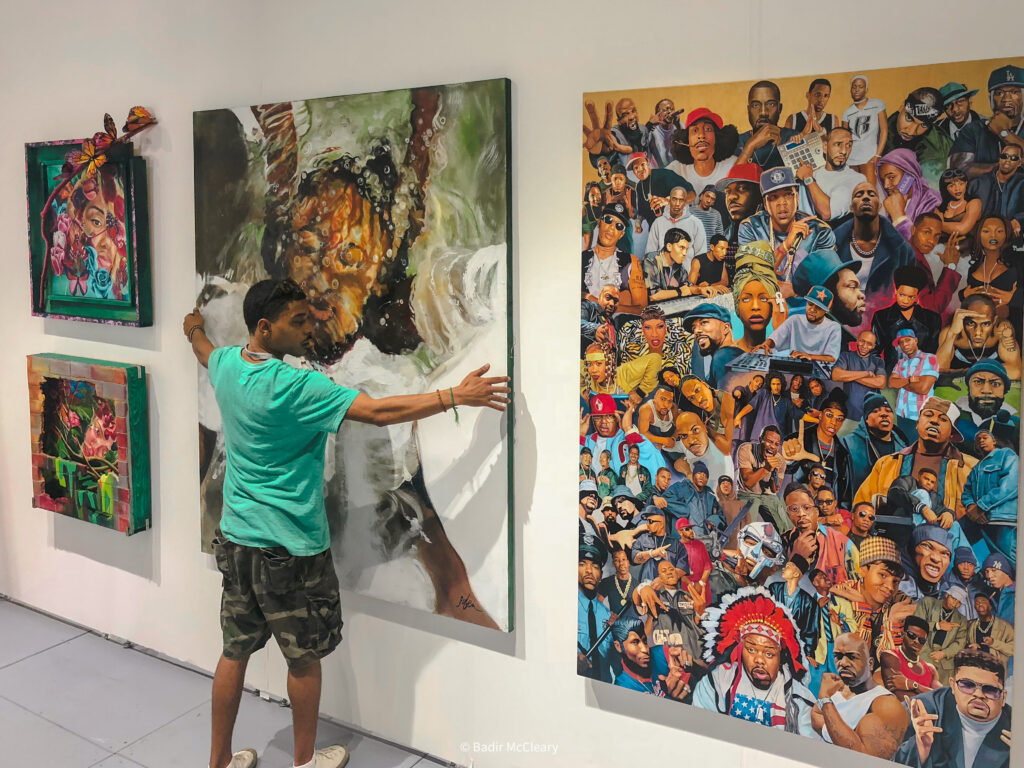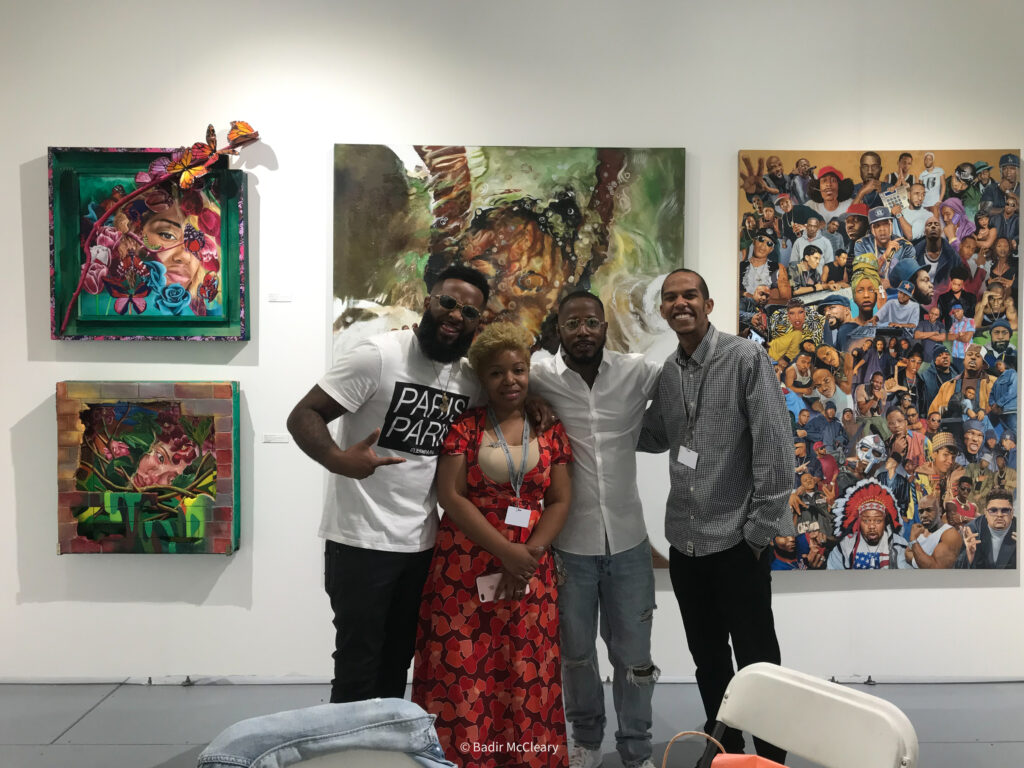 ---