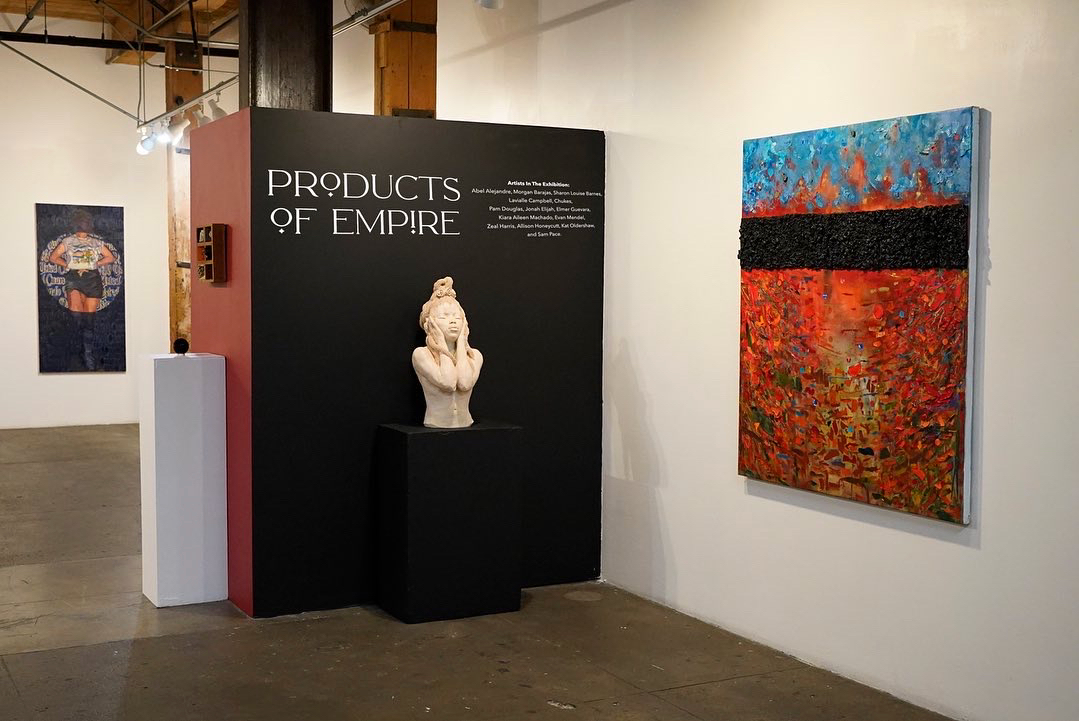 Products Of Empire
How do we look at the results of domination? How have the creation and destruction of empires throughout history affected the movements of governments, corporations, and local organizations? Empire, known primarily in its political form, is a construct of dominance between two states but it also represents an overarching master. The artists in the show look to deconstruct the thought of an empire through empirical research in their art-making.
Dates
January 22nd — February 19th
Artists In The Exhibition:
Abel Alejandre, Morgan Barajas, Sharon Louise Barnes, Lavialle Campbell, Chukes, Pam Douglas, Jonah Elijah, Elmer Guevara, Kiara Aileen Machado, Evan Mendel, Zeal Harris, Allison Honeycutt, Kat Oldershaw, and Sam Pace.
Curator:
Badir McCleary is an independent consultant. He holds an M.A. in Arts Business from Sotheby's Institute of Art (Los Angeles/London) where he focused on emerging art markets. Having extensive contemporary art history knowledge and experience, Badir can tackle large projects with confidence, protecting and tracking deliverables and ensuring high-level success for clients. Badir was the Co-Owner and Director of Gallery 38 (Los Angeles), a project that produced exhibitions for emerging artists of color in South Los Angeles and helped contribute to several public projects globally, helping artists transform communities through visual aesthetics. (​@artabovereality​).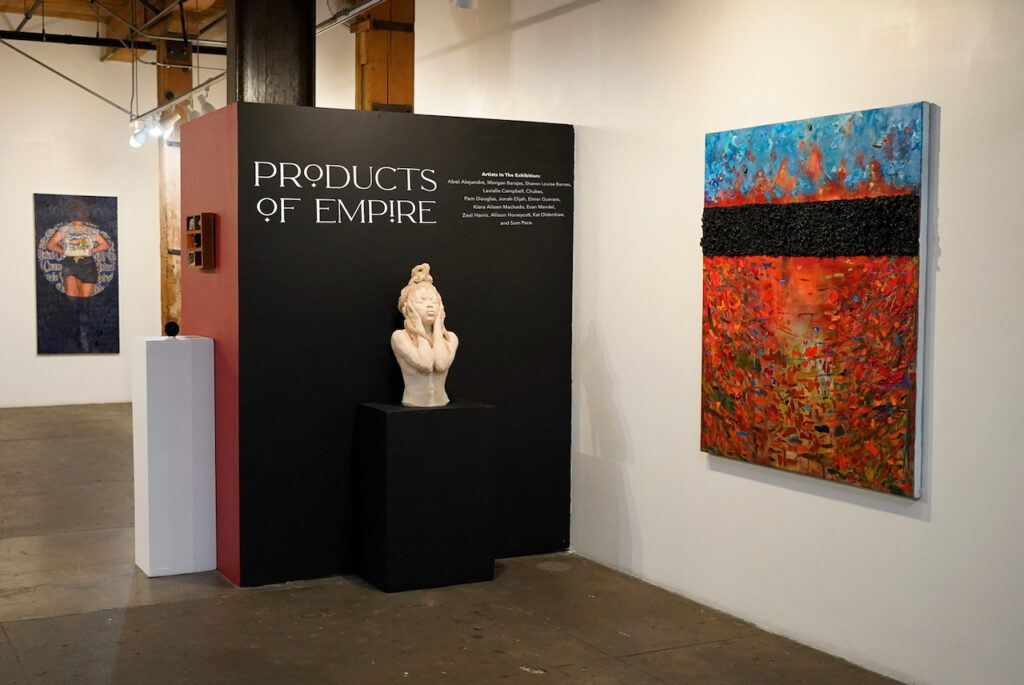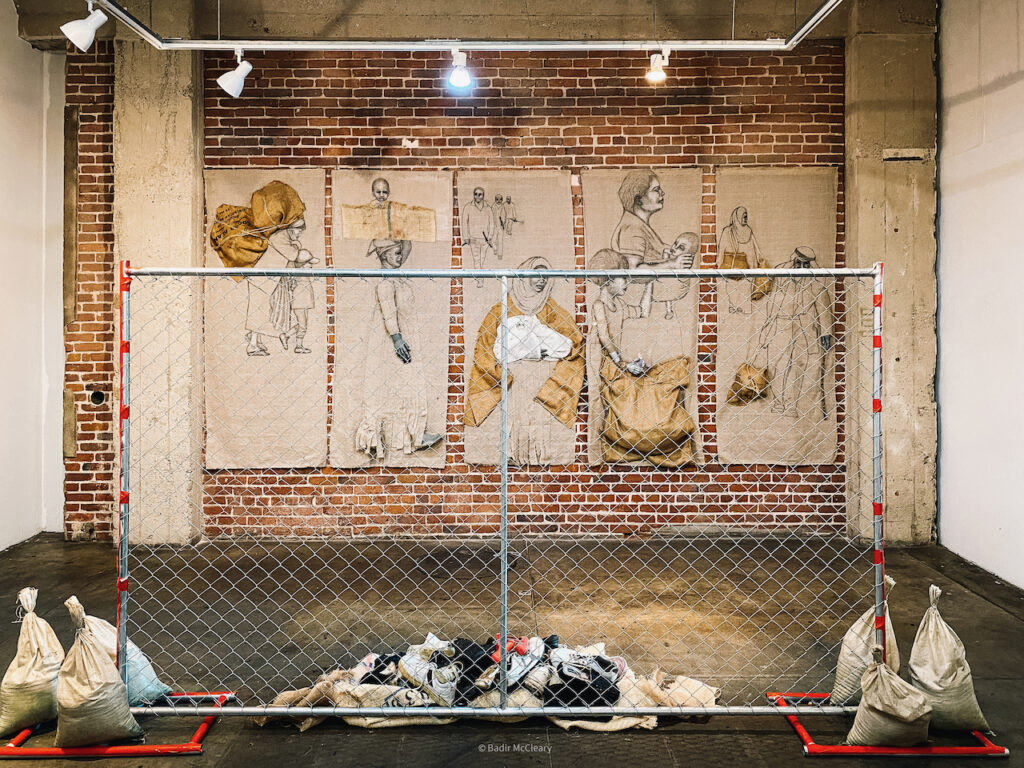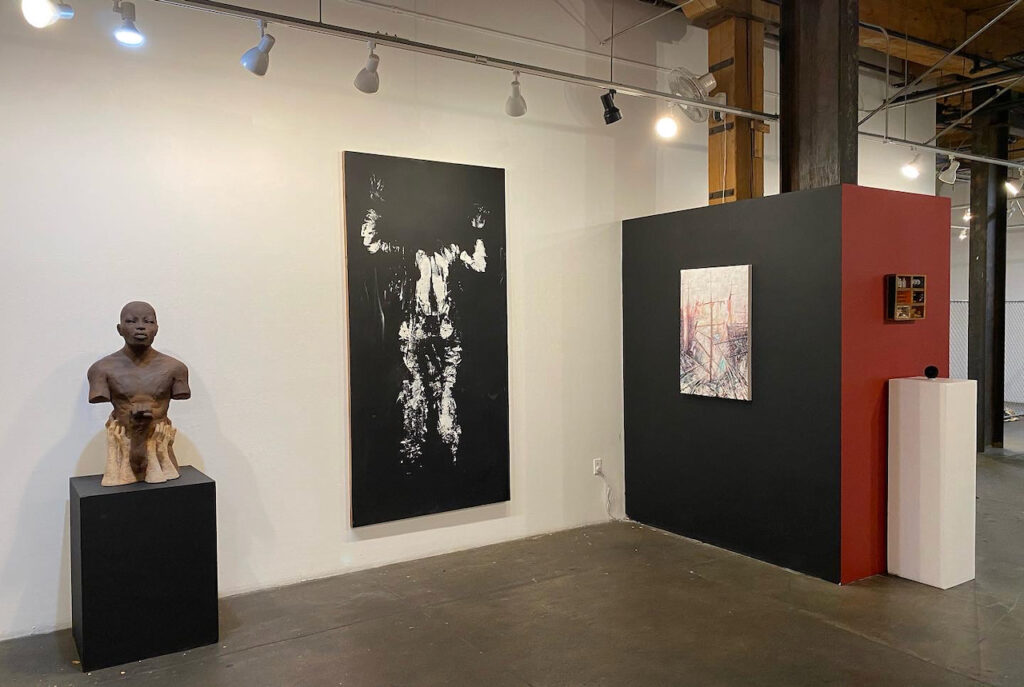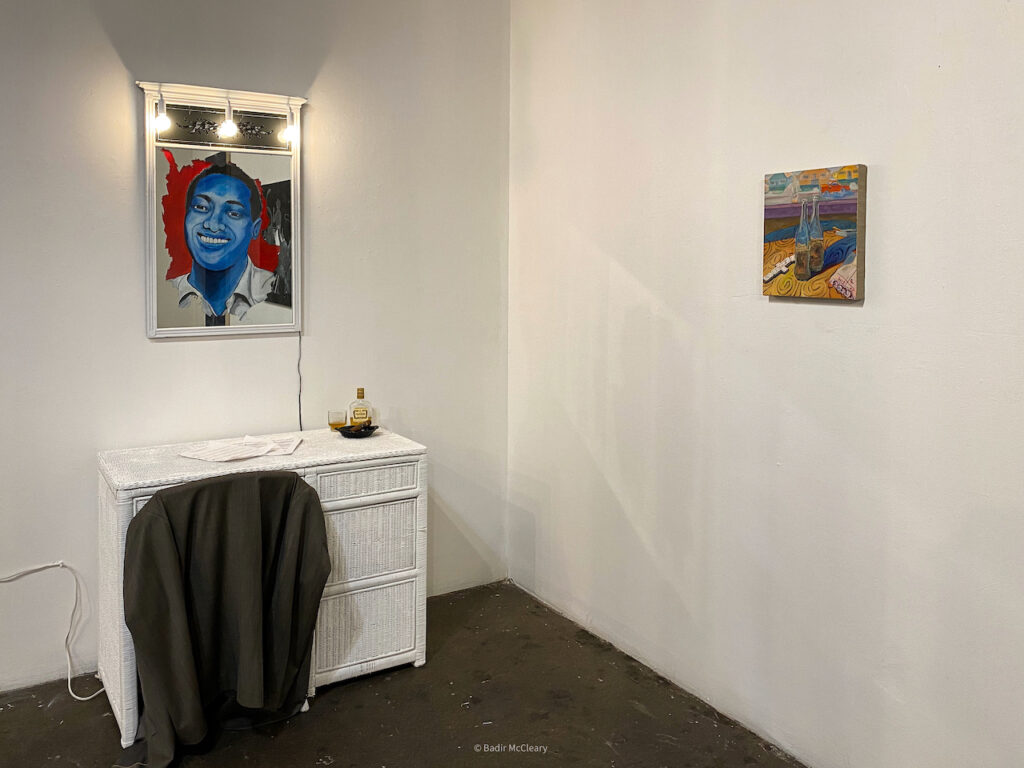 ---
---